Dear Friends & Family,
Julie and I wish you a tremendously blessed and joy filled new year! After a more than Merry Christmas with family, we are flying back to Colombia New Years Day. Like the great apostle Paul, I want to exclaim, "But thanks beto God, who gives us the victory through our Lord Jesus Christ"!Together with you, we finished the year with a truly great victory. Thanks for your prayers and generosity. Please let me share this wonderful report with you.
The December revival crusade in Asi, was amazing! Thefirst nightmore than four hundred responded for salvation. The next morning, sixhundred plusresponded and were filled with Holy Spirit power. This was as Pastor Shan ministered a powerful word concerning how the Holy Spirit, and the word, work together to advance the Gospel and kingdom of God. Severalofthe pastors also responded and were filled with Holy Spirit.
During an afternoon sessionwith pastors and leaders,about 70-80 respondedto be filled. They also experienced the joy of the Lord in a phenomenal way. Their faces were glowing with His glory. To me, it was our Father smiling on His kids.When I gave the invitation, more than twelve hundred came forward to pray andsurrendertheir lives to Jesus Christ. This was the second night. Hundreds were also filled during a second invitation to receive the baptism in the Holy Spirit. After which, some shared testimonies of being healed of deafness, blindness, pain, injuries, and other diseases.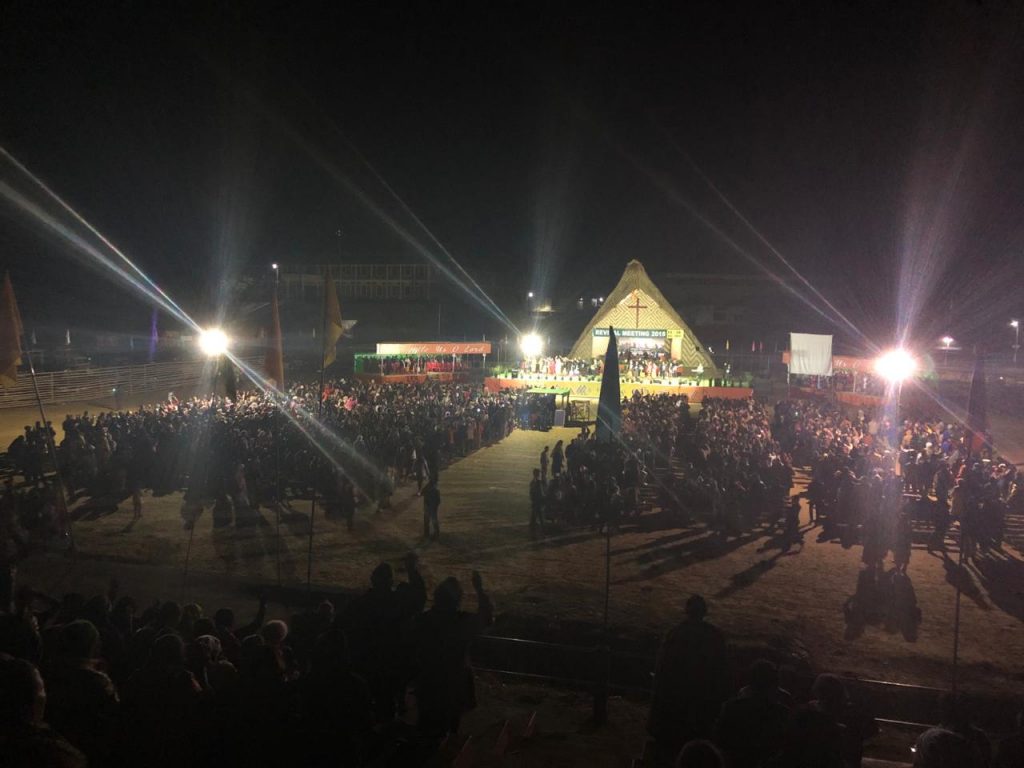 The third and final night, almost seven thousand people gathered upon the field. Amazing for a village with a population of 21,000! The Lord had me share my testimony and give a simple invitation for salvation. The area in front of the platform overflowed as more than four thousand came forward to receive Jesus Christas their personal Lord and Savior! A few minutes later, another thousand joined them up front to be touched and filled. One could literally feel the power of Holy Spirit drawing these precious people to Jesus. He is such an awesome Savior.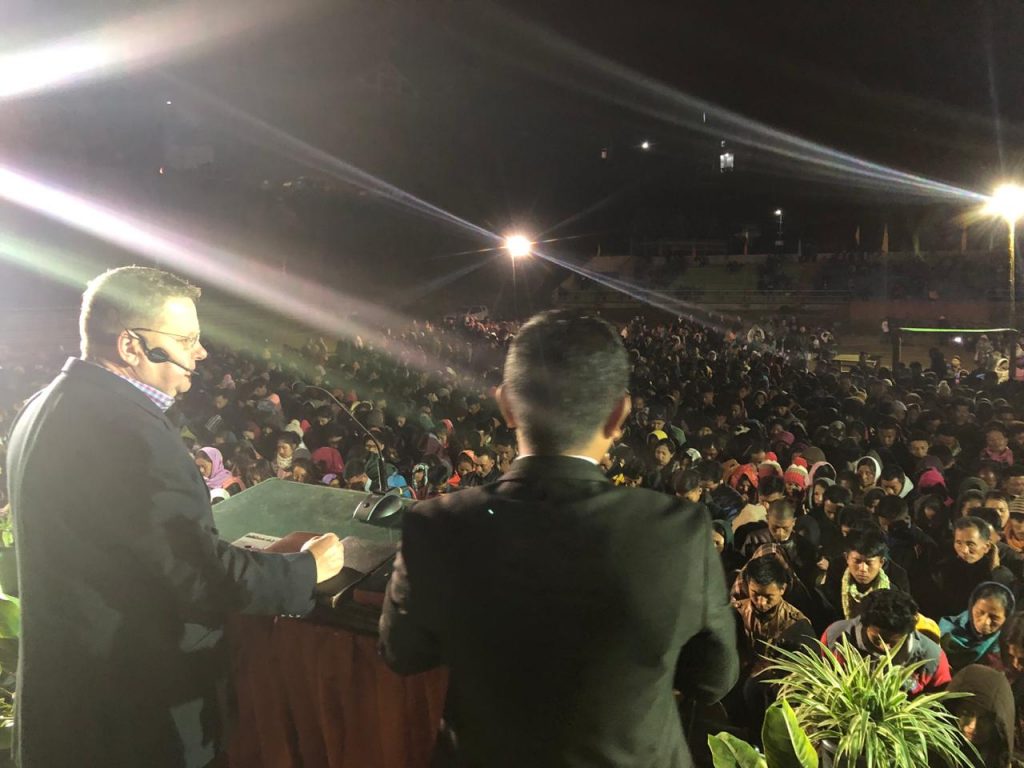 At about 5pm before that last service, a family brought their22-year-old son, Pau. Hewasparalyzedwaist down for more than 3 years from a spinal cord injury. His brother carried him piggyback down the stairs and sat him in a chair. Jesus healed him! I had the honor to walk several laps around the large dining roomwith Pau. Though shaky and exhausted, he was able to walk up the stairs to where his wheelchair was. I instructed them to never let him get back in it. All glory to Jesus!
Julie and I really need and covet your prayers. God is calling and opening more doors in Asia for the new year. We will keep you informed as things develop. Thank you so much for your prayers and for your ministry of giving. You made 2018 a truly fruitful year. You've sown much and the harvest is rich in God's multifaceted blessing and favor for your life.
We are praying and believing that you will receive more of both, than you can ask or imagine!
With Much Love,
Charley & Julie